In Memory
John Dobler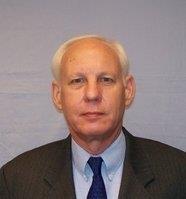 John J. Dobler, III
1953-2021

John J. Dobler III of Sugar Land, TX, passed on January 1, 2021.
He was born on May 6, 1953 in Houston to John J. Dobler II and Marjorie Falk Dobler. John graduated from Bellaire High School and then Texas Tech University with a degree in engineering.
He married Candace Chamberlain in 1978. John became a world-class engineer and project manager, designing and building liquefied natural gas plants. His career included projects for MW Kellogg, Pullman Kellogg, Brown and Root, KBR, Halliburton, CB&I and McDermott. For international projects, he lived in Amsterdam, Paris, Yokohama, London, Jakarta, Perth, Australia and Houston. He enjoyed watching Formula 1 Racing and participating in AMG Driving Academy events.
John is preceded in death by his parents and wife. He is survived by his sister, Dottie Goodsun, of San Antonio and many cousins. John helped found and generously supported Vet TRIIP, a nonprofit serving veterans with chronic pain and PTSD in San Antonio and Houston.
Donations in his memory may be made at www.VetTriip.org or mailed to Vet TRIIP at P O Box 460902, San Antonio, TX 78246.
https://www.legacy.com/guestbooks/houstonchronicle/john-dobler-condolences/197486236?cid=full