In Memory
Steve Tostengard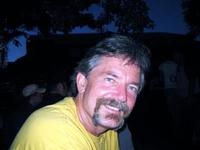 Stephen (Steve) Gilbert Tostengard
From the New Braunfels Herald-Zeitung...
I was born August 6, 1953 at Hermann Hospital in Houston, TX to Stan and Ardyce Aws Tostengard, a transplanted couple from Minnesota. As a child, I lived in Houston, Gulf Camp in Cutoff, Louisiana, New Orleans, and back to Houston, living in Meyerland. Looking back, it was a blessed childhood, surrounded by loving parents, their wonderful life-friends from church, and all of my relatives from both sides of the family. My parents gave me every opportunity to prepare for life and to succeed, even when I didn't want to do either, being the hard-headed kid that I was. My parents also gave me a great little sister as a companion, and I've learned a lot from her over the years.
One of my life-changing events was when I attended and graduated from Texas Lutheran College (now University) in Seguin, TX. The friendships I developed there have lasted to this very day. The people I met there were generally high caliber and God-fearing people. The opportunities I had at TLC shaped the remainder of my life. I have been forever grateful to Stan and Ardy for making sure I had those opportunities.
The next four years were spent quite enjoyably at TAMU in College Station, where I achieved a Masters in Chemical Engineering. Once again, several really good and long-lasting friendships were developed at TAMU. Truly, TAMU is a different and wonderful place from other places I've experienced in my life, and I am grateful for my experiences there.
After graduation, I worked primarily in the pipeline portion of the oil and gas world. From 1980 to 2011, I lived and worked in Utah, Houston, Lake Charles, Los Angeles, Sacramento and other locations in northern California, finishing up in Houston and Mont Belvieu. Once again, I was blessed with working with a lot of really great people, making friendships I will never forget. The work challenged me, interested me and I hope developed me to be a better employee and person.
In 2008, I met Tara Melinda Howden and decided a change needed to be made in my life. We were married on September 19, 2011 on St. Thomas Island in the Virgin Islands, and it's been a honeymoon ever since. The best move I made in my life. She has brought order and a stronger relationship with God into my life. She has a great family too, full of fun and love and care for each other.
I am preceded in death by my father Stan, and my mother Ardyce, the cremains of all three of us are in the family cemetery in Dovray, MN. I am survived by my wife Mendy, and my sister Anne Ruth Tostengard Marks, and her daughters and their families, Ben and Ingrid Ardyce Marks Coutee, Benjamin and Vivienne, Colton and Alexandra Ann Marks Poindexteer, and Jenna Marie Kristen Marks. I love you all!
https://herald-zeitung.com/obituaries/stephen-gilbert-tostengard/article_91d1cace-3ddb-11ed-9465-772ee611fc5c.html